This is a well documented boot failure issue on most Asus motherboard. When the issue arise, the message, "Overclocking Failed! Please enter setup to re-configure your system." will be displayed on start up before the system goes into boot sequence. So, how can you fix this?
What causes the problem?
The K-type processors from Intel can be safely overclocked. The manufacture Asus has several built-in functions on their motherboard that takes advantage of this Intel K-type processors. The motherboard has a program in BIOS to change the processor and RAM memory speed. If you have not manually overclocked the RAM or the processor before this error was displayed, then it is most likely caused by memory frequency issue.
The Intel CPU and the memory frequency is often changed during an overclocking process. It also may change during a boot-up or shutdown process. When either boot-up or shutdown processes does not go to completion due to power failure or other issues, then it may result in the frequency for CPU/RAM stuck in a higher than normal value.
Here is how you fix it
As instructed on the error screen, go to your BIOS setup (F2 or DEL at the start-up). The first option is obvious; press F5 (or find other means) to set all parameters in BIOS to Default. Now reboot and if that fails, then try the following.
1) Change the profile under "System Performance" to "Power Saving" profile.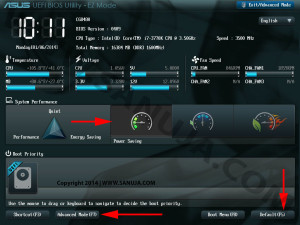 2) Go to "Advanced Mode" (select or F7-check above image) then select "Ai Tweaker" tab from the top.
3) Change the system Level Up to "Auto". Note: if "Auto" does not fix your problem, change the setting to the lowest level.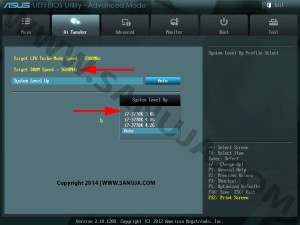 4) The Target DRAM Speed should read around 1600MHz (or lowest RAM speed possible).
5) Select "Boot" tab from the top and make sure the "Boot Option #1" under "Boot Options Properties" reads "Windows Boot…".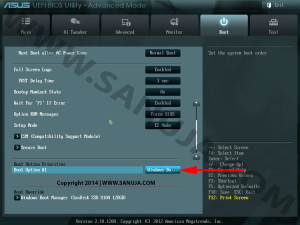 6) Now press "Exit" at the top and select "Save Changes & Reset". Your system should boot up normally.
If this also failed to resolve the problem, you are not in danger of losing your computer. Go back to "Advanced Mode" and select "Advanced" tab from the top. Now change the Intel CPU variables until you find a solution. This is under CPU Configuration section. Try different combinations. I recommend disabling "Limit CPUID Maximum" and "Intel Visualization Technology". That is what worked for my computer.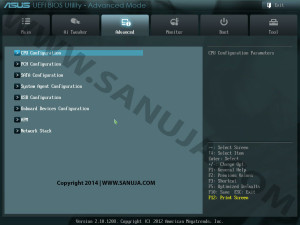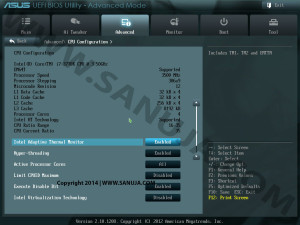 Please note that the above instructions are not Scientific nor approved by the manufactures. They are based on my personal experience. I have fixed few Asus computers with this issue by following the steps. There is no way I can guarantee that these steps will also work for your system. Use the information with caution.