Index: B | C | E | F | G | H | K | M | O | P | Q | S | T | Z | Footnotes
Please ignore colours because they are inaccurate. Images should not be used for studying for exams. This is just a "fun" project and use it at your own risk! Please note that this is an supplementary add-on to the previous collection; Photomicrographs of Minerals.
Interference Colour Chart
Click here for computer generated chart: generate now


C
---
Calcite
Calcite Double Refraction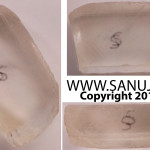 F
---
Fluorite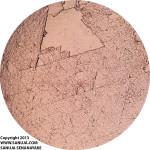 H
---
Hornblende
The "Hornblende-xpl" image shows beautiful 56-124 degree cleavage.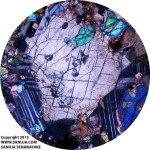 K
---
Kyanite
P
---
Piemontite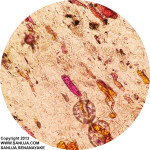 Plagioclase
S
---
Sillimanite
The following images demonstrate the "addition" effect of colours as the accessory plate is inserted (images from left to right). This indicates a length-slow, or wave length addition.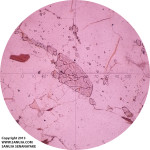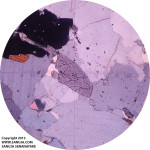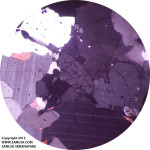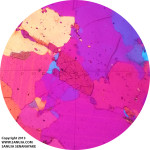 Staurolite
Z
---
Zircon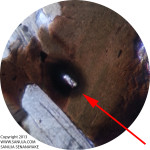 Footnotes
You may also reference Photomicrographs of Minerals. To view the original larger image, Right click –> Open in a new tab/window. Redistribution or reproduction without prior permission is prohibited.